Psalm 145 implores us to pass the faith on to the next generation. In our children's ministry, we seek to do this through a curriculum called
The Gospel Project
, which takes our children through the entire Bible every three years. Every week, we connect the Bible story to Jesus.
Our K – 5th graders start out as a large group in the Loft and then break up into grade related small groups. Younger children go straight to their classrooms.
Sunday school @ 9:45am (All Ages)
Childcare @ 11:00am (Infant – K)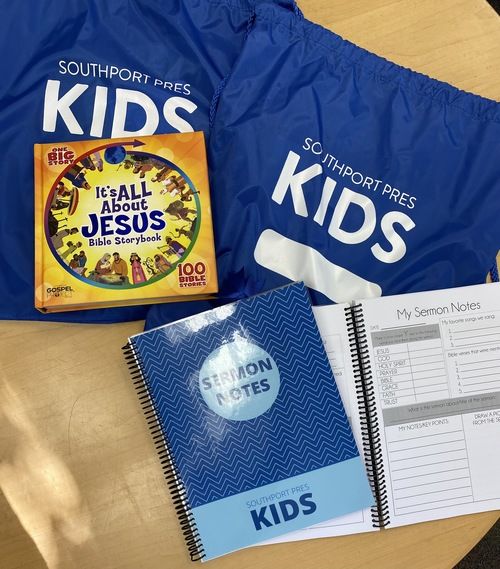 At Southport Pres, we have a very active Junior High Ministry. Our desire to help our 6th through 8th graders to grow in their love for God and each other and to engage in service to those outside of our church. Students meet on Sunday mornings to dig deeper into God's word and grow in their relationship with God.

This is not all we do but it's the starting place. We also have small groups, discipleship training, mission trips, summer camp, outreach events and a myriad of fun activities.
Sunday school @ 9:45am (Gym)
youth Group @ 6:15 - 8:00pm
Our Senior High Ministry exists to Honor God through Jesus Christ, to create community, to live the Good News of Jesus Christ, to grow in faith and to discover God's purpose for our individual lives. Students regularly meet on Sunday mornings (9:30am) and Sunday evenings to gather as a community & in small groups (6:16pm) to seek Jesus and Learn to live in Him daily.

Through the year we have various retreats, mission trips, and outreach/serving opportunities.
Sunday school @ 9:45am (Gym)
youth Group @ 6:15 - 8:00pm